Herpetofauna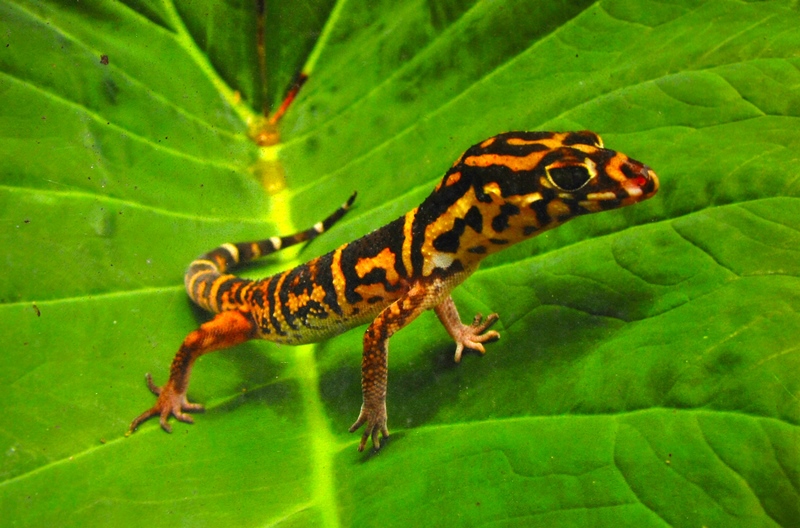 Coleonyx elegans (Yucatán banded gecko)

During the day and night tours of the tourist trails of The Guacamayas Biological Station, the visitor has the opportunity to have a up close contact with different species of herpetofauna of the rainforest, of this important area of Guatemala.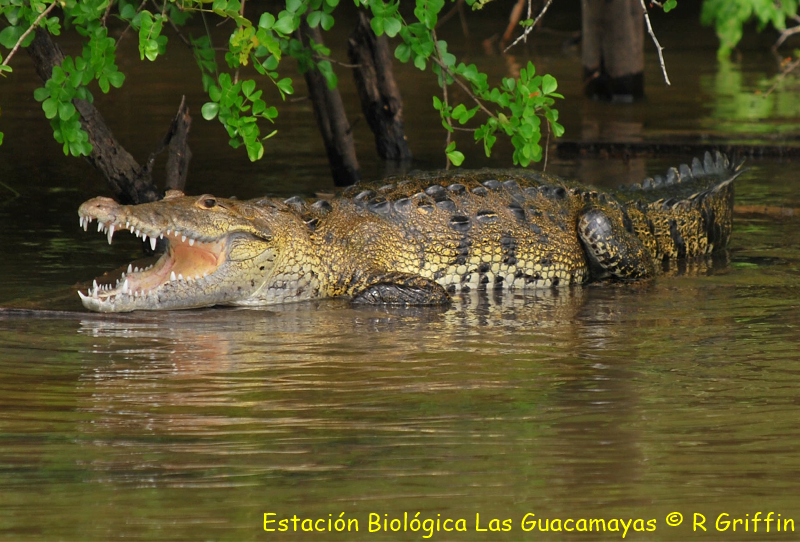 Crocodiles moreleti (Morelet's crocodile Crocodile de Pantano)
This species of crocodile is abundant in rivers and water bodies in this area. It is an aggressive species. In the years 70' illegal hunting of this species was on a large scale, basis his skin was used for making footwear, fine luggage. .
Today the species is on the list of endangered species. We hope to continue protecting them.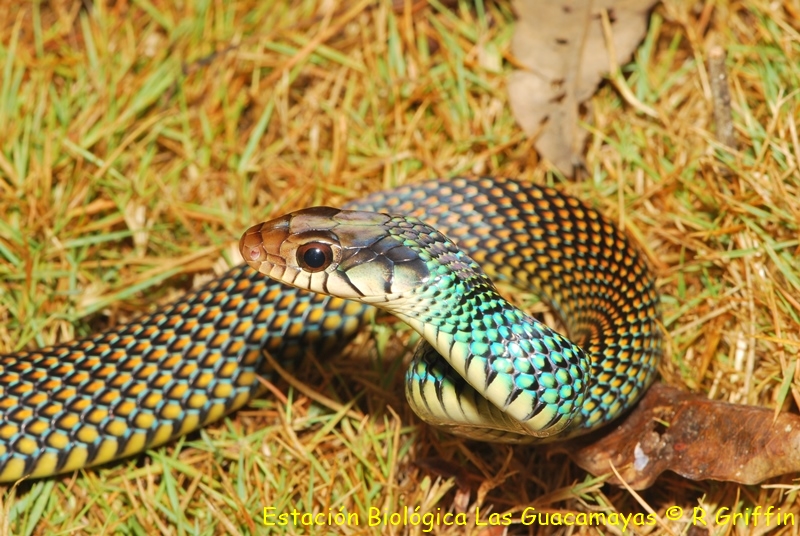 Drymobius margaritiferus (NOT POISON)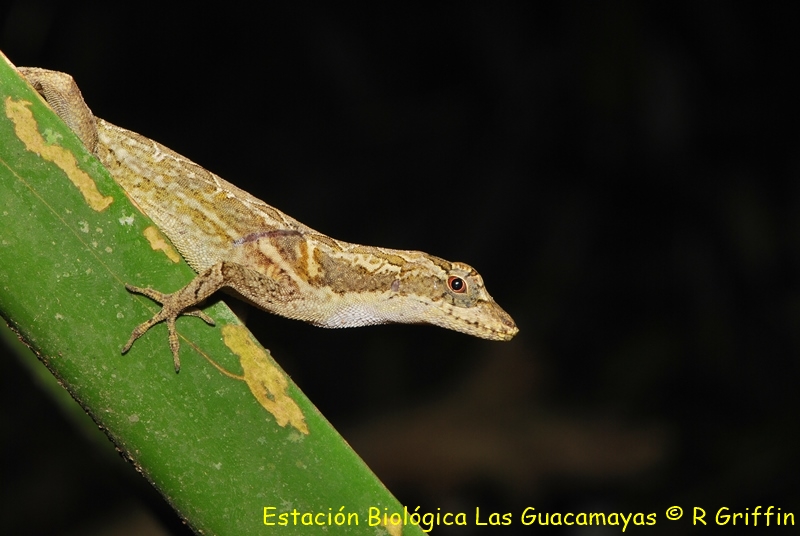 Norops capito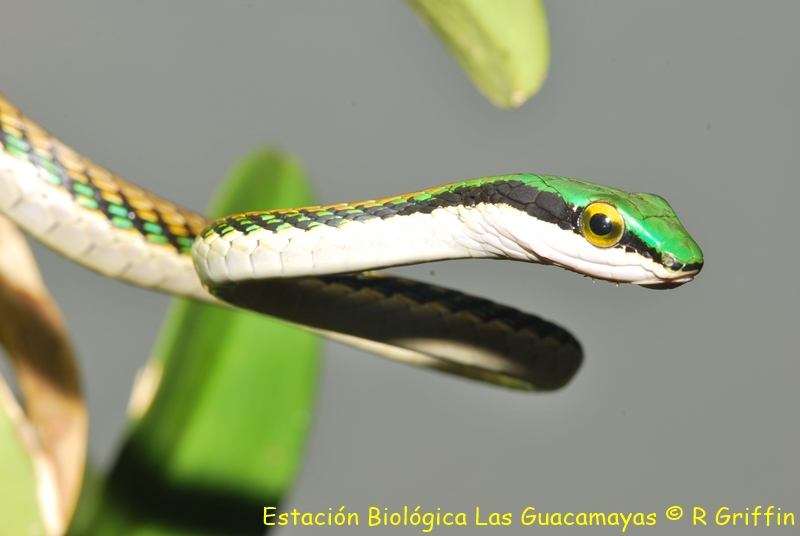 Leptophis mexicanus (NOT POISON)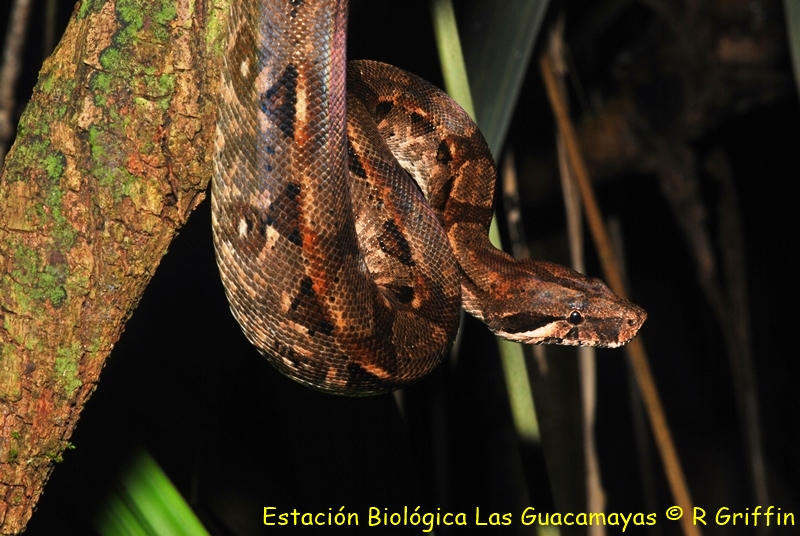 Boa constrictor (NOT POISON)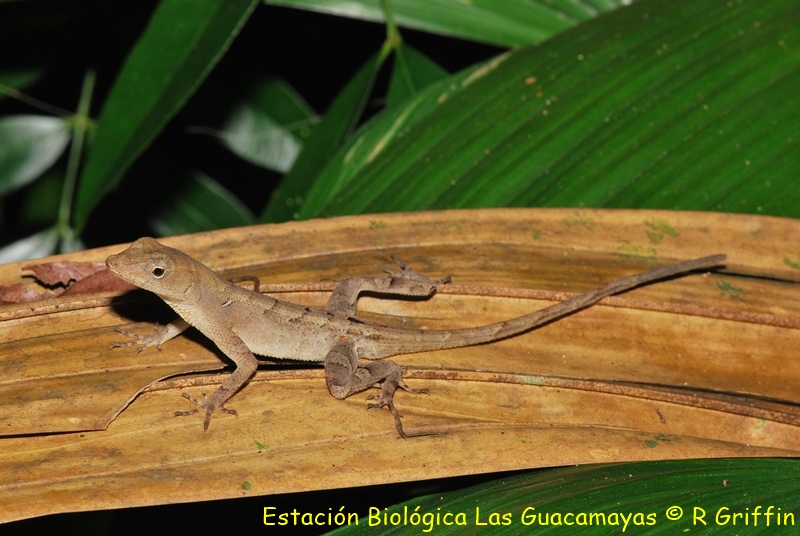 Norops lemurinus (bourgeaei)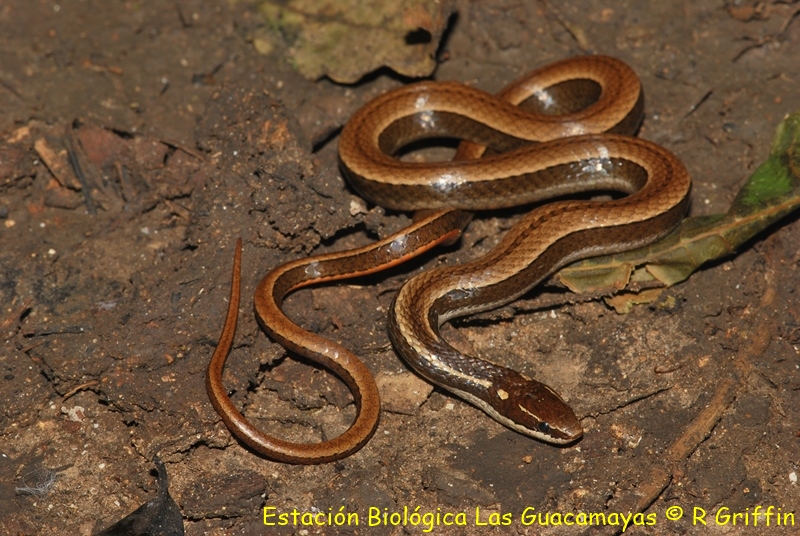 Coniophanes imperialis (NOT POISON)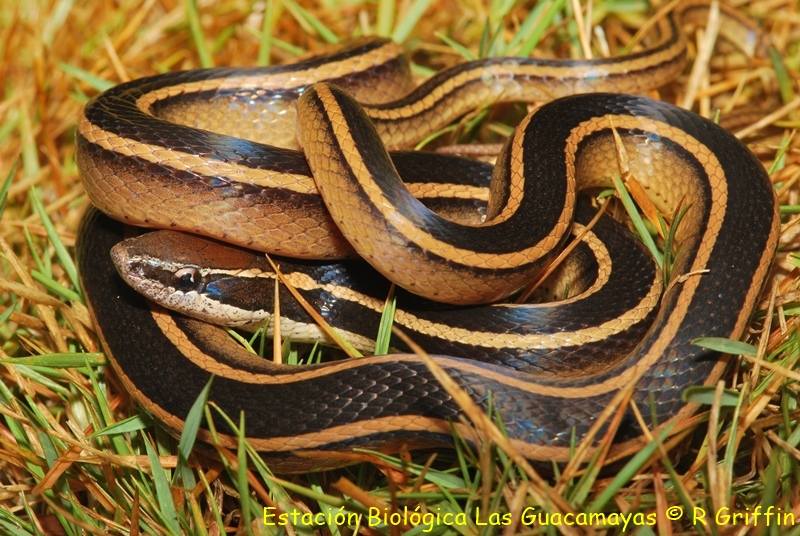 Coniophanes schmidti (NOT POISON)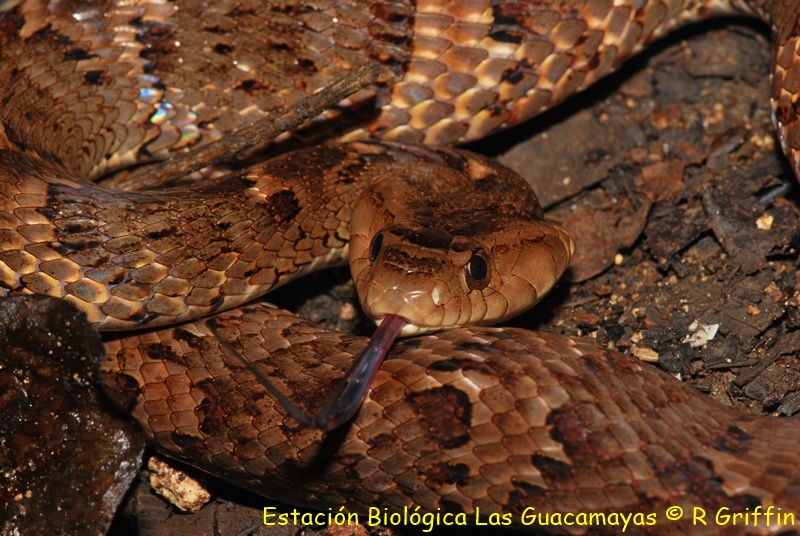 Xenodon rabdocephalus (Yellow false beard NOT POISON)