Estación Biológica Las Guaacamayas
Travel to Estación Biológica Las Guacamayas is very easy and attractive, visitors will use the 4 x 4 vehicle, the trip takes 2:30 hours by dirt road during the journey will be true large and small communities with different lifestyles and thereby you will see species of flora and fauna that are not found in the primary rainforest.
We offer heliport transportation for people who want to travel. Cost is in additional to the other fees. The flight, of to the city of Flores to Estación Biológica Las Guacamayas is 22 minutes tops. During the trip you can observe diverse landscapes and crops, rivers, lakes and dense forest of the Mayan Biosphere Reserve.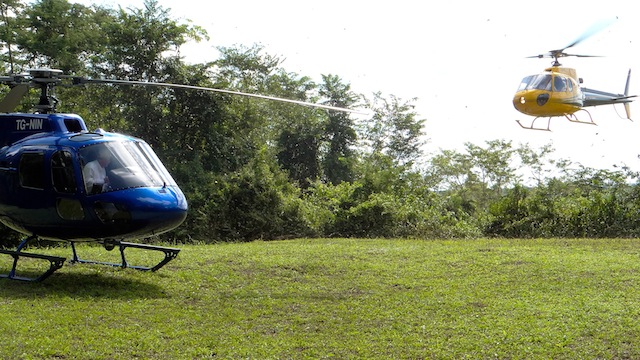 Contacts
E-mail: This email address is being protected from spambots. You need JavaScript enabled to view it.
Phones: +502 3106-3568 y 3187-6255
Whats app: https://wa.link/k1tddb