Live the Nature (6 days and 5 nights)
Immerse yourself in nature and enjoy the secrets of amazing flora and fauna of the Reserva de la Biosfera Maya: Jungle walks, night expeditions, Archaeological expeditions, animal photo expeditions, bird expeditions, macro photography and herpetology, Expeditions to the fascinating Butterflie´s world. You can find all this; from the comfort and tranquility of the Estacion Biológica Las Guacamayas.
Itinerary.
Day 1: Walk and jungle adventure
Walk and Jungle Adventure, this tour is ideal for learning about precious wood trees, plants; aromatic, edible and medicinal Maya Biosphere. The tour ends at the viewpoint "Las Guacamayas" where we can see the sunset and a breathtaking view of the wetlands of the San Pedro River.
Acuática night tour
Aquatic excursion; Exploring the river Sacluk !!! Our experienced guide accompanies us on the water ride at night to observe nocturnal wildlife, including petenero crocodile (Crocodylus moreletii), bats, owls and more.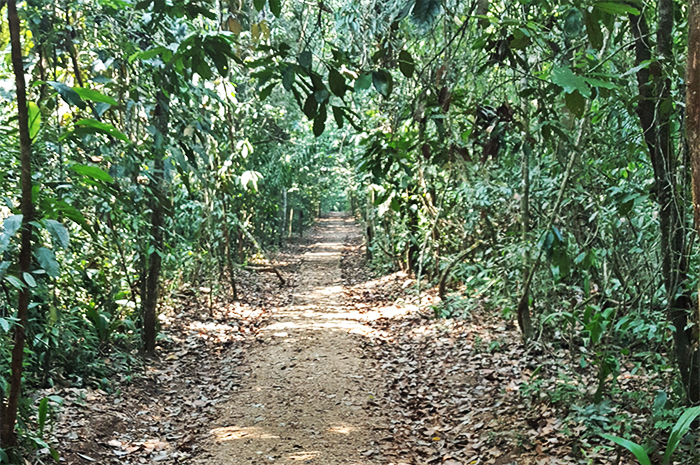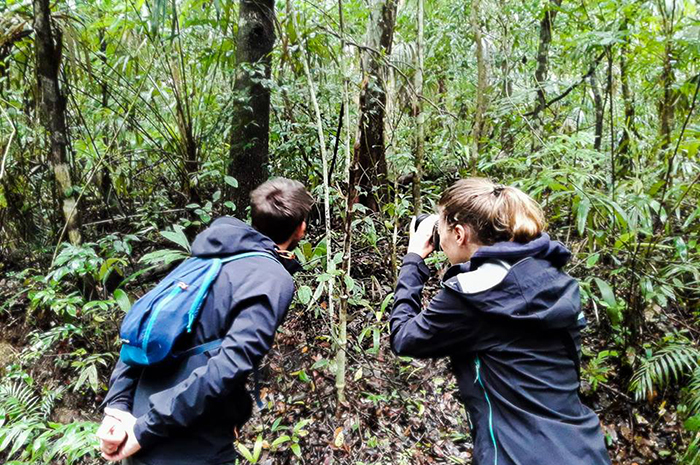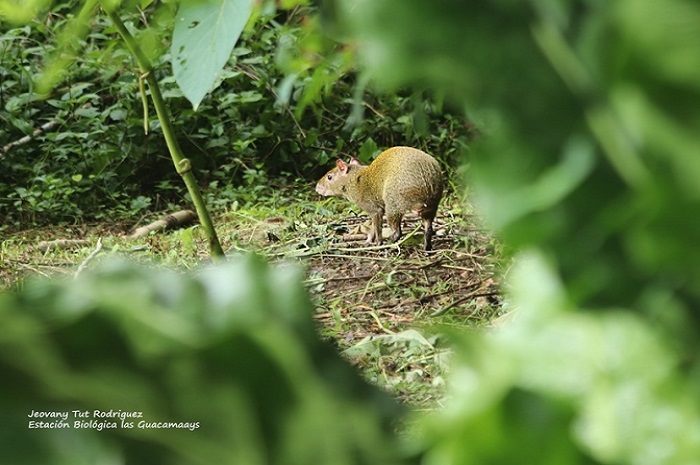 Day 2. Archeology and nature.
Archaeological Tour: Knowing the Mayan city "waka" and strategic in the exchange of princesses with Kaan kingdom relationships.
Crossing into the huge rainforest is complemented by the arrival at the archaeological site waka, whose structures lie under the canopy of the ancient forest that preserves and protects from its abandonment by the Maya, its carved stone monuments relate uniquely his ancient history through texts and images, these monuments are masterpieces of classic Maya art.
According to archaeologists, the site was inhabited in 500 BC and reached its peak during the late Classic. Its location near the river San Pedro Martir, it became the central trade route for transporting products of great importance as cocoa and cotton textiles. Waka kings are among the oldest dynastic lines in the classic Mayan world
During the journey in the jungle, we can see a great variety of species of wildlife such as spider monkeys, howler monkeys, butterflies, aromatic and medicinal plants, birds, reptiles, amphibians, various species of tree, including cantemo (tree red macaw nesting Ara macao cyanoptera, orchids and more.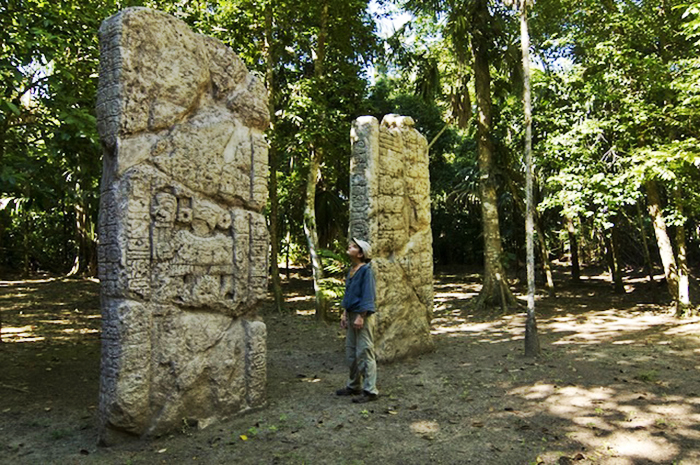 Day 3. Photo Expedition, mammals Water Bodies
The dense forest and wetlands of the Laguna del Tigre National Park are important habitat for species such as felines (jaguar, puma, ocelot, yaguarundí and Margay) followed by other mammals such as tapirs and more.
This activity involves using near the Biological Station Las Guacamayas natural watering places, where the photographer will remain sitting in a strategic location for several hours a day awaiting the arrival of the wildlife to drink water.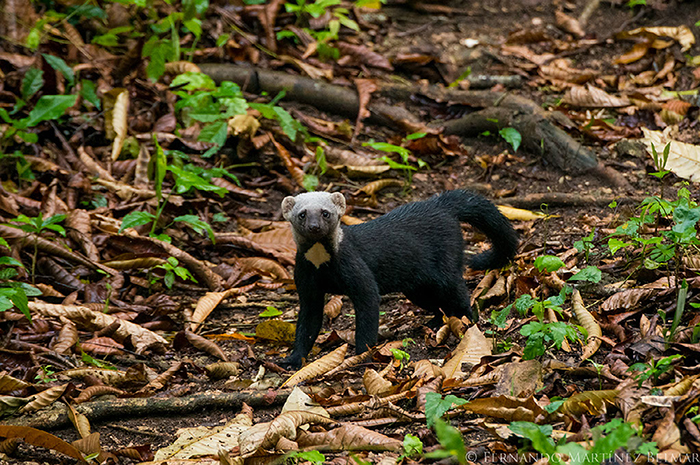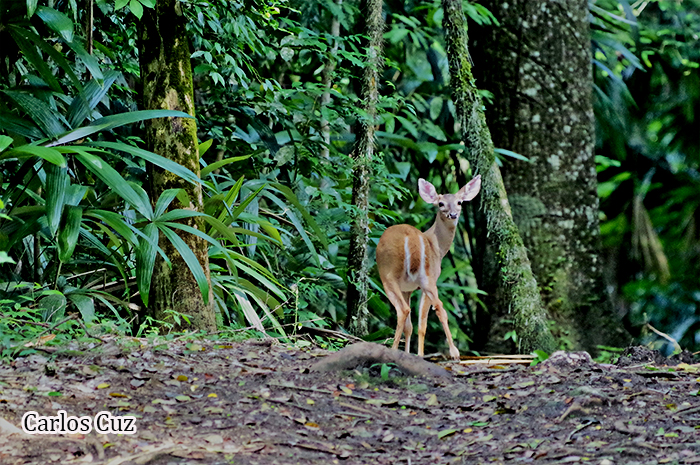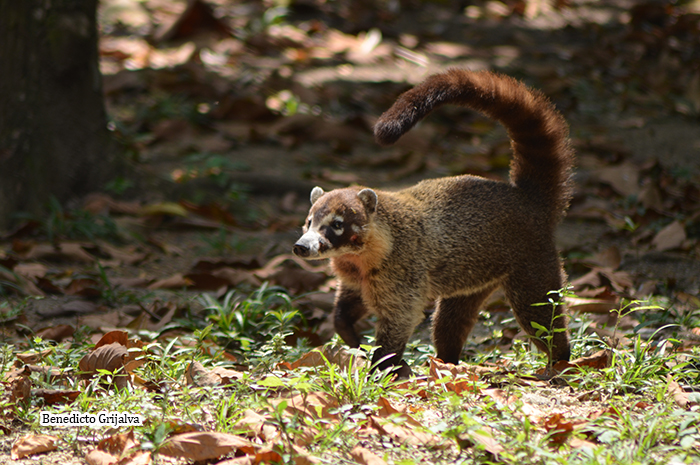 4. Birding Day.
Biological Station Scarlet Macaw; It is a privileged place by nature, is a paradise for birds in the heart of the Maya Biosphere Reserve, Guatemala, with more than 360 resident and migratory species, this day you can observe and photograph a wide variety of bird species in the various ecosystems of this majestic rainforest.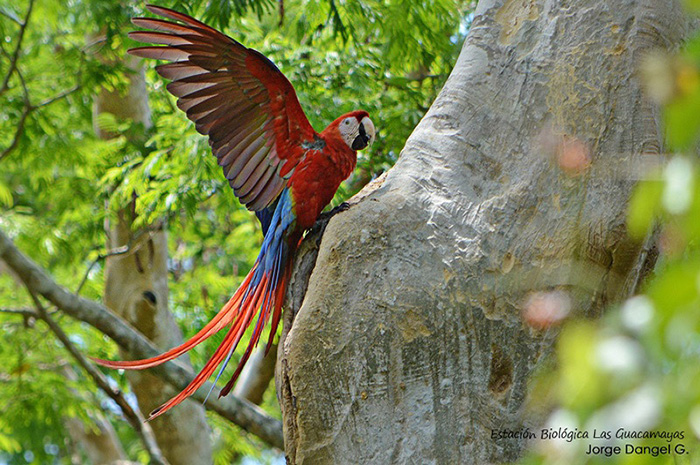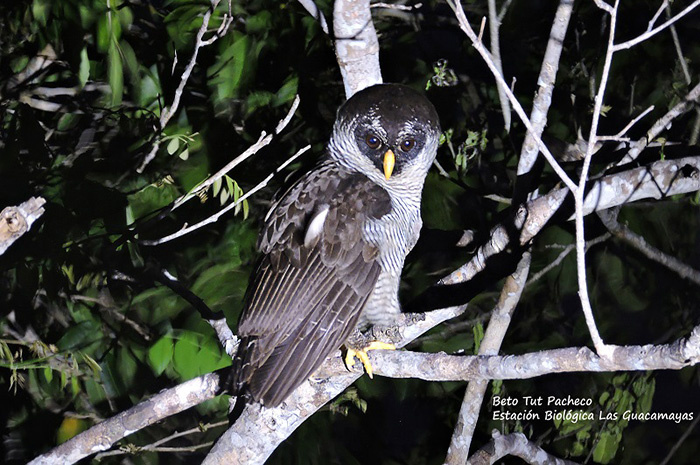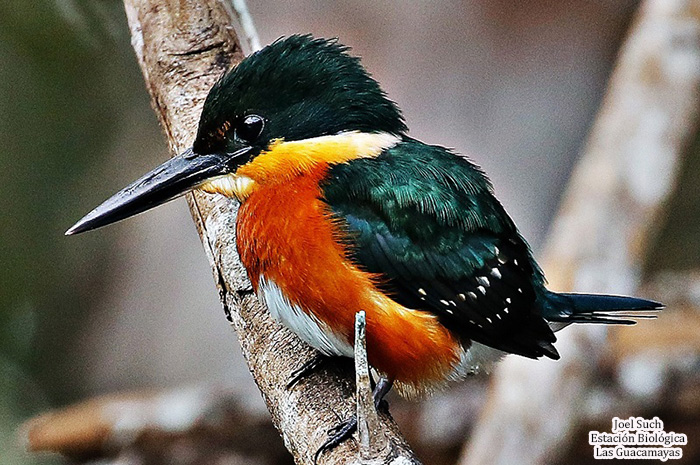 Day 5. Macro Photography and herpetology
This Day Our guide will lead you to the fascinating world of macro photography, beautiful natural scenery where you will have the opportunity to get pictures full of detail and colors of living miniature nature, perhaps never before photographed species.
After dinner, we enter the fascinating world of herpetology (amphibian and reptile). Biological Station Las Guacamayas is home to important species of amphibians and reptiles of high biological value for conservation, which you will have the privilege to meet several of its species.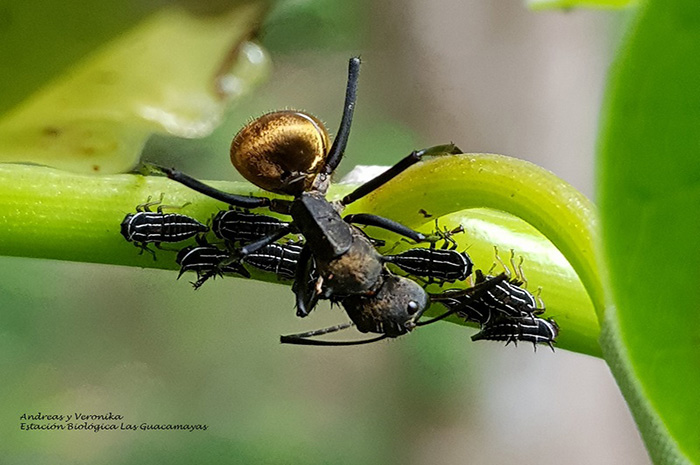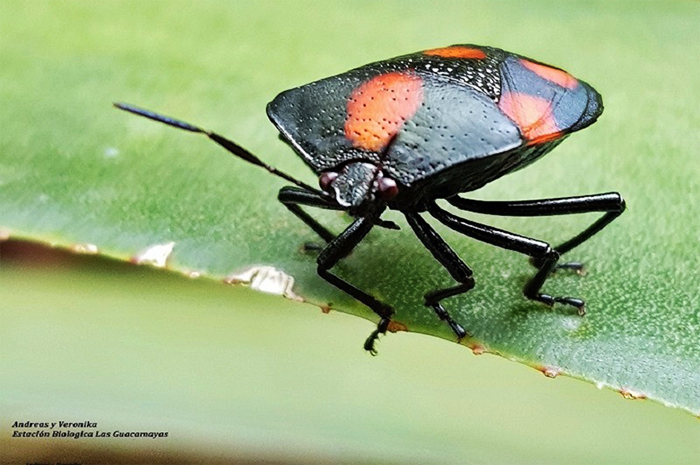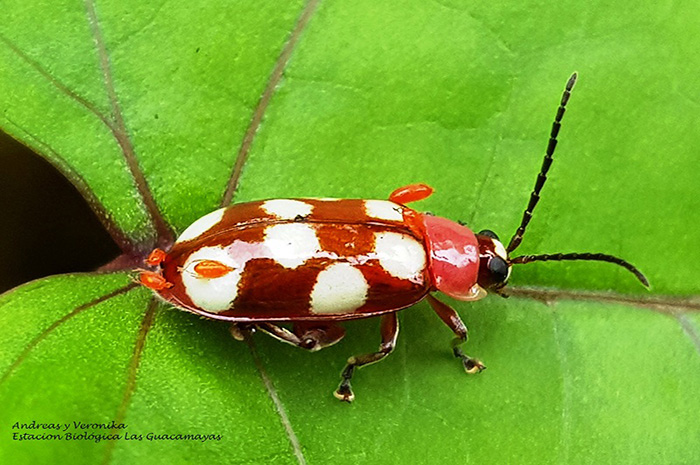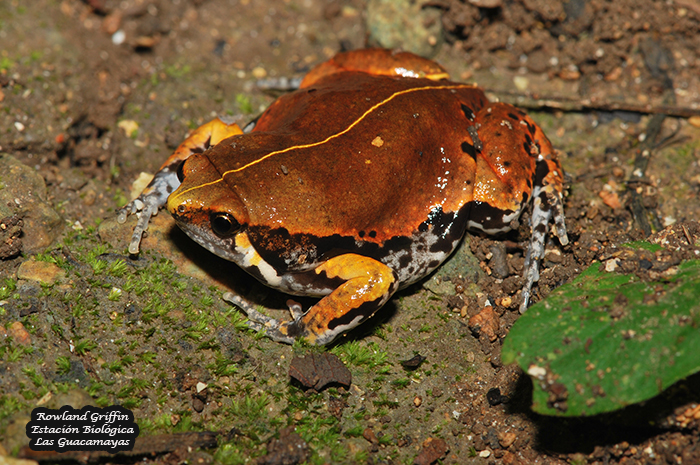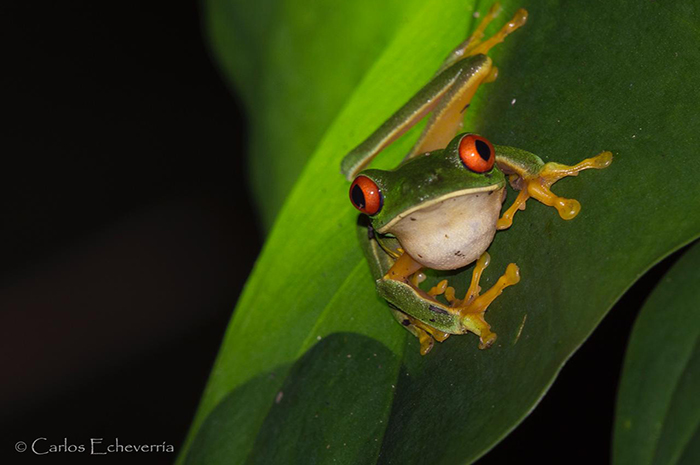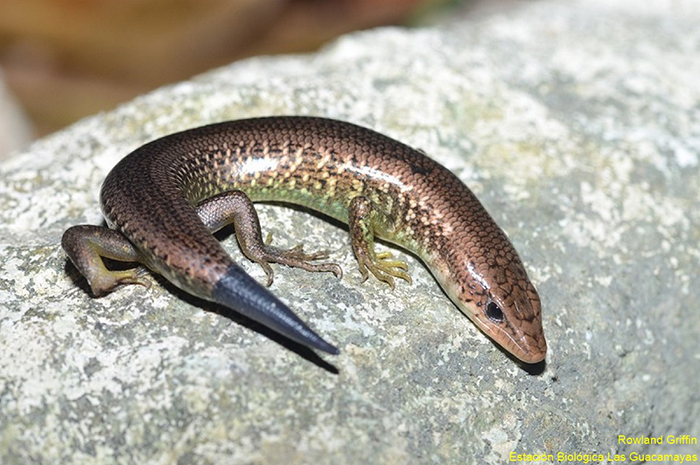 Day 6. The Fascinating World of Butterflies
Butterflies carry pollen from flower to various plants which help pollination, are part of the food chain of living beings and are ecological indicators of diversity and health of the ecosystems they inhabit.
Our guide will lead you to the fascinating world of butterflies, which you will have the opportunity to meet and photograph many species 100% of undisturbed forest.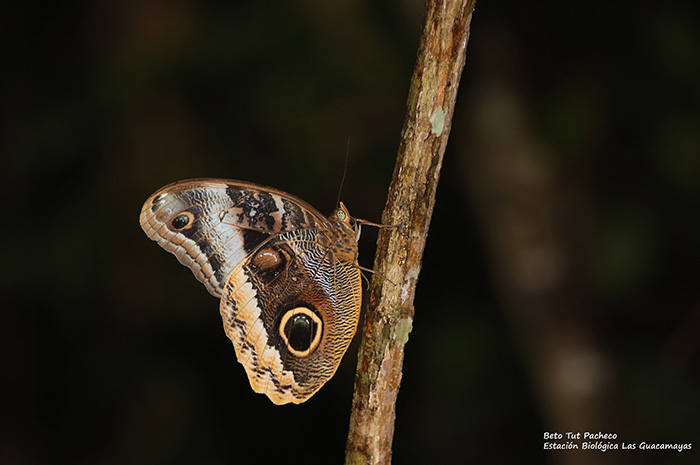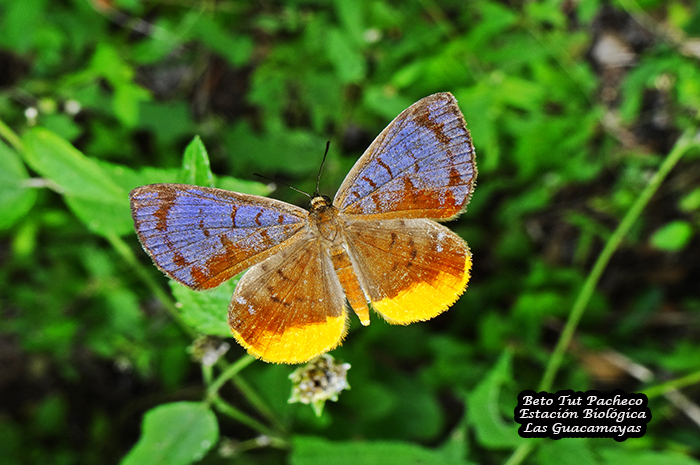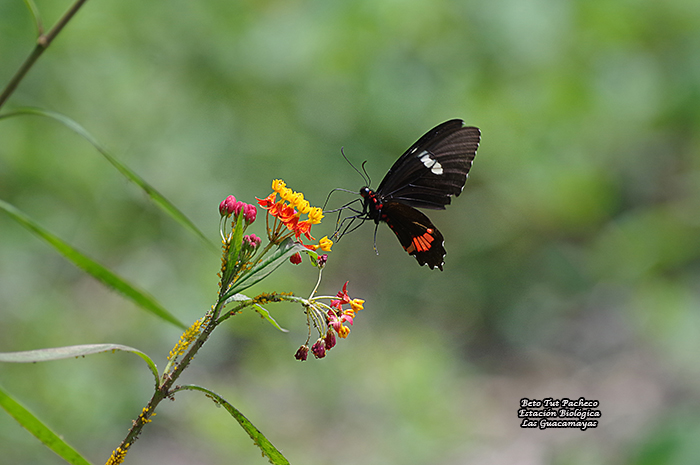 Rooms and services of Estación Biológica Las Guacamayas.

Contacts
E-mail: This email address is being protected from spambots. You need JavaScript enabled to view it. e This email address is being protected from spambots. You need JavaScript enabled to view it.
Phones: +502 3106-3568 y 3187-6255
Whats app: https://wa.link/k1tddb